Technology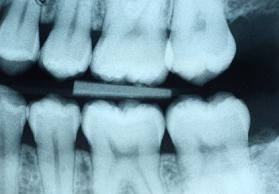 Digital X-rays
Dental tools help our team at Alder Family Dental make the restorations we need to help you have a healthy mouth. We have tools designed to spot hidden bacteria, remove hardened calculus, and tools that help us show you problem areas, increasing our ability to better communicate. Our tools have been developed to increase the benefit of your time with our dentists and treatment.


Digital X-rays

There has been a significant advancement in dental x-rays with the addition of digital technology. X-rays are our most valuable tool because it allows us to identify problems that we can not see with the naked eye. By detecting the potential issues early, we can save you time, money and most importantly, pain.

We use digital X-rays to examine and detect the following possible dental problems:


| | |
| --- | --- |
| • | Internal tooth decay:Bacteria left on teeth causes decay, the extent of the decay can be deep. We will want to view the extent to determine appropriate restoration. |
| • | Cysts:Cysts is an indication of a bacterial infection. They may look like small pimples at the base of your teeth. Commonly associated with tooth abscesses, we need to treat the infection and restore the tooth. |
| • | Tumors:During your dental exam, we will check for hard lumps and bumps indicating a tumor. We will want to examine cancerous and benign growths. |
| • | Impacted Teeth:From teeth that have not descended, to teeth that have only partially erupted, we will want to be aware of the health and progress of impacted teeth. Impacted teeth can be a problem for your bite and neighboring teeth. |


At Alder Family Dental, we have found digital x-rays to be a significant increase in both performance and quality versus traditional film x-rays. The benefits are numerous, digital offers us high resolution images that we are able to display on a screen next to your dental chair; we can zoom in on areas of interest; we can save the images on a digital file; and we can electronically share those images with specialists as needed all while using about 1/5 of the radiation that you would received from traditional dental x-rays. Finally, digital x-rays are instantly available, eliminating the waiting time of developing.



Ultrasonic Scalers

An Ultrasonic Scaler is a dental tool that is used for most adult cleaning appointments with our hygienist. Scaling is the removal of hardened plaque on your teeth, known as calculus or tartar. If left in place, this material is known to cause gingivitis and more significant periodontal disease symptoms. The Ultrasonic Scaler removes this hardened plaque by creating ultrasonic vibrations and microscopic bubbles while blasting water and an antimicrobial wash. Our instruments use a thin tip, this helps us better navigate while cleaning periodontal pockets, helping you maintain an optimal gingival health.


Intraoral Camera

An Intraoral Camera is different from digital X-rays. This small, toothbrush sized camera allows us to display a live-feed of the inside of your mouth on display to a screen next to your chair. This is a valuable tool, it helps us explain health issues and possible treatment options, helping us create a treatment plan with you. An intraoral camera gives the patient a view of what our dentists sees.