Sedation Dentistry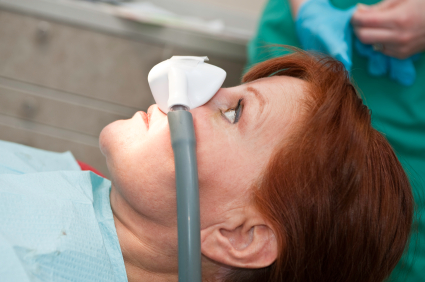 Sedation dentistry is beneficial to you, the patient, putting you at ease, and also allows our team, including our dentists, to get more work done in a single appointment. This benefit can make a significant difference in your dental care, making you healthier and happier. At Alder Family Dental, our dentists strives to meet your individual comfort needs. For our patients who feel intense anxiety at the prospect of dental care, sedation dentistry may be the answer. We offer both nitrous oxide, known as laughing gas, and conscious oral sedation as options for our patients to increase their comfort and ease their fears.


Nitrous Oxide

Commonly known by its nickname, laughing gas, nitrous oxide is a safe and effective sedative. We use it to help patients relax. Nitrous oxide is dispersed through a mask that fits over your nose. The sedative is mixed with oxygen in a 30% nitrous oxide and 70% oxygen mixture, that you breathe in. our dentists will ask you to breathe normally through your nose taking in the sedative. Within a few minutes you should start to feel the calming effects of the nitrous oxide, which is known to kill pain and induce a pleasurable feeling. You may feel light-headed or a tingling in your arms and legs.

Nitrous oxide will help you feel more comfortable during your dental treatment. This type of sedative will not put you to sleep, you will be conscious through the entire process, and we will be able to talk to you concerning your treatment, and you will be able to make requests. The effects of nitrous oxide wear off soon after the mask is removed.

For your well being, let us be aware of all medical conditions and medications that you are taking, in making the decision if nitrous oxide would be a good option for you at your next appointment.


Oral Sedation

Oral sedation is an option for conscious dental treatment. We offer this as an option for patients, allowing our dentists to create a safe and comfortable dental experience. This is ideal for patients who avoid the dentist out of fear of pain or discomfort.

With oral sedation, you are not put to sleep, you are in a relaxed state while still aware of your surroundings. Using this form of sedation allows our dentists to work more effectively and get more accomplished during your time in the chair. Based on your needs, there are a variety of sedation medications available. Some are designed to be swallowed, and some taken sublingually, which means under the tongue. All sedation medicines are administered at our offices, under the care of our dentists and an assistant whose time is devoted to your care while under treatment.

Sedation dentistry requires that you bring a driver with you. Though most patients may feel well enough to drive following their appointment, it may take several hours for the medication to fully wear off. For more information about oral sedation at Alder Family Dental, please contact our office today!